Every member of our team is hand-selected because of their demonstrated expertise in kidney care. Each one of our providers pursues ongoing training so they can provide you with the latest advancements in kidney care options.
Education

Undergraduate – Bachelors of Science in Nursing, Registered Nurse (RN) - University of North Carolina
Graduate School- Masters of Science in Nursing, Family Nurse Practitioner (FNP) - University of Cincinnati
Graduate School - Doctor of Nursing Practice (DNP) - Missouri State University
Certifications

Registered Nurse - Georgia
Advanced Practice Registered Nurse - Georgia
Board Certified with American Academy of Nurse Practitioners as Family Nurse Practitioner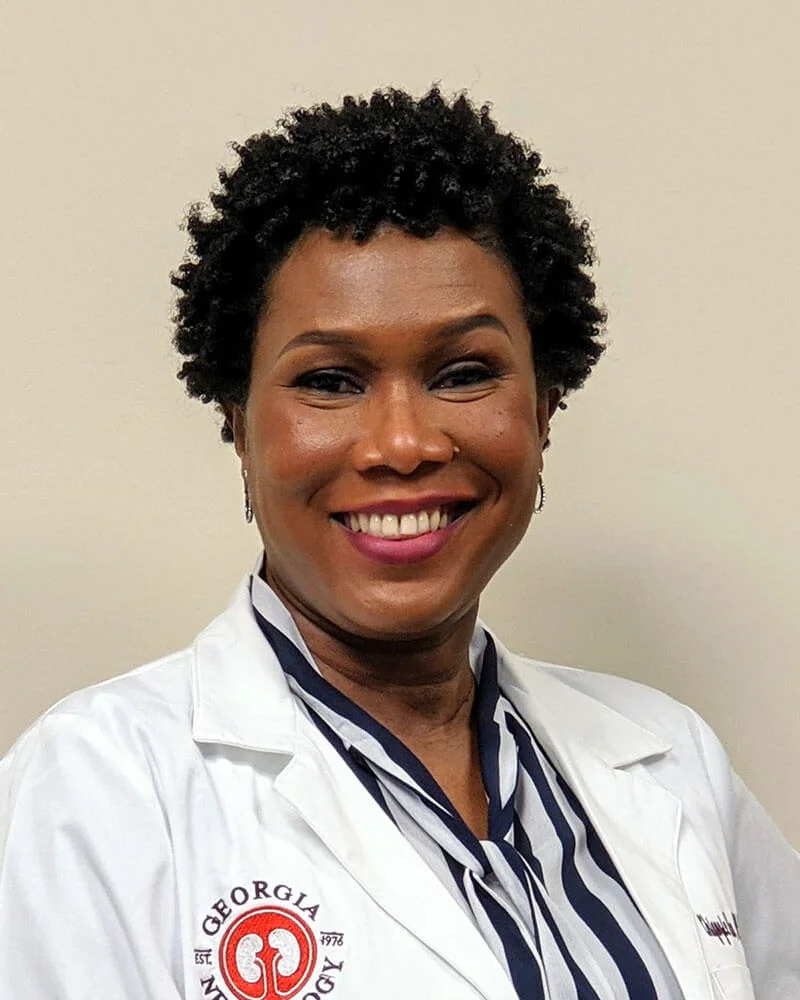 Ms. Uko is a board-certified Family Nurse Practitioner with many years of experience in Nephrology, working in both in-patient and outpatient clinical settings. As an Advanced Practice Registered Nurse (APRN), she is passionate about advocating for and providing evidence-based quality patient care. On a daily basis, patients entrust their care to her and that drives her zeal for exceptional care at Georgia Nephrology. She couldn't be more proud to be a part of this excellent team!
When not in the clinic with patients, Ms. Uko explores research and has published papers in the Nephrology Nursing Journal and the Nurse Practitioner.
Outside of work, Ms. Uko enjoys relaxation with family and friends. She participates in charity organizations and volunteers in community health outreach activities.
Available at these Locations